by Sarah Kovatch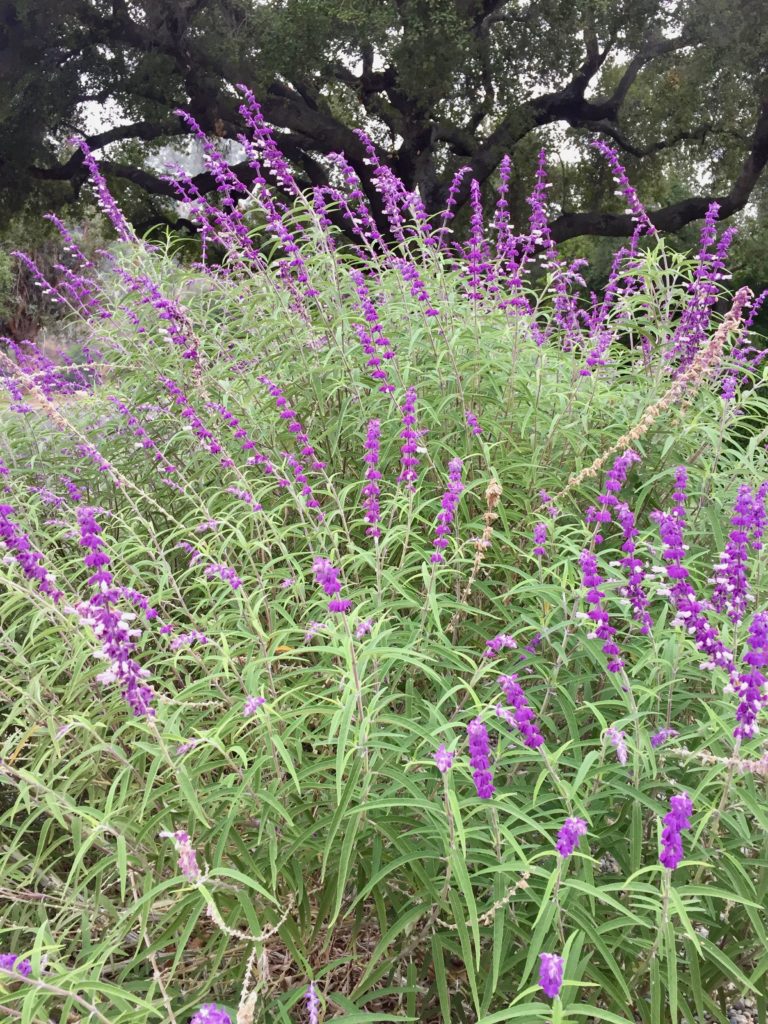 A back-to-school memory. Fall 2014: First day of preschool for Anna. She is three and barely toilet-trained—fingers crossed on that as we snap a photo in front of her classroom before venturing in. She's wearing a giant purple L.L. Bean backpack and she looks like a baby still, cheeks for days. At three-and a-half, Anna authoritatively pronounces her "Ls" like "Ys" as in "Yeggings" and "Yook!" and our family favorite, "Yove." Her fine brown curls are pinned back with pink plastic bunny barrettes. We have dozens of those pastel barrettes—I can't walk ten steps in the house without picking one up from the stairs, the rug, the play table…it is the breadcrumb trail of innocence itself. Years later they'll turn up every now and then in a suitcase pocket or beneath a couch cushion, like a message from the past.
Anna takes in the bright classroom with huge brown eyes and settles into a miniature chair at the puzzle-table. I can't help but make a mental comparison to her brother who, at her age, would have bee-lined it to the building blocks and train-track corner. I delight in the differences between brother and sister, older and younger. It is my entertainment to observe what lights them up, what absorbs them, what comes naturally, what makes them who they are. It inspires me to wonder who I am in this world, what are my preferences? It's easy to forget to pay attention.
"It's time to say goodbye, Anna-Banana!" I say, ready to head out. I'm fully aware this is A Moment, but I'm having trouble wriggling into it. For some reason, I'm not feeling very emotional. Every now and then in motherhood, I have these instances of hard practicality. Times when I should be tearful or sentimental but I'm focused on my to-do list or simply one step ahead: steeled and ready to catch the pieces before they fall.
At this point in my story, I've had over five years of a child or two on me at all times.  Peter's job is demanding and I'm alone with them most of the time. A mom-friend calls it "survival-mode," and it's true. Survival-mode means I steal a shower at weird times of the day. It means I try to sneak out for an exercise-walk before everyone wakes up. It means going to the dentist alone feels like an escape. This is the criminal vocabulary mothers use when we care for ourselves: sneak, steal, escape.
So, I've been dreaming of this four-hour stretch of preschool. I'm counting on it to help me keep sane. Maybe I can accomplish something. It's hard to admit to others, but deep down, I want it to change my life.
We are three and 35 and we are both doing something new.
Anna's emotional state is stoic. She refuses to look at me. I can tell that if she does she'll break and cry. She looks down, intently assembling a farm-puzzle. At this tender age, she is already able to draw upon her inward resources. I admire it for a split-second before guilt-pangs grip me. Is that from me?
Even though she still won't make eye-contact, I kneel down to her level to perform the goodbye ritual I started with her brother at the same age. I take her soft brown wrist into my hand, press a kiss into her palm, then fold up her fingers. "There," I whisper. "You'll have your kiss all morning, 'till I pick you up after lunch." I try again to meet her eyes. "Bye, Banana."
Crickets. Eyes on farm-puzzle. No yove.
Her toughness makes a crack in my hard-nosed practicality. Amazing how our energy works in this way—like a silent opera, invisible to everyone in the room yet ringing in my ears.
I linger lamely, trying to milk The Moment but the teacher shoos the parents away. And with that, and a hairline-crack in my heart, I walk out of Room 10 at the preschool and make my way through the rose garden courtyard to my minivan.
I slip into the front seat without fastening anyone's safety belts but my own and it gives me a rushing vacation-feeling. Without children around me I feel more like an adult immediately. What is it about caregiving that makes me feel less like a grown-up, even though I'm in charge? Having peace in the car is intoxicating. I already feel a little bit different.
I head to Trader Joe's, my home away from home. By the time I park my minivan, my hands are trembling in the same way they do after I give birth. It's the sheer giddiness of a few hours to myself. It's the letting go of a daughter who looks like a baby but has nerves of steel. It's not knowing my purpose without my children, but feeling thirsty for one.
Friends and family have asked me what I'll "do" with my newfound time. Being a stay-at-home mom with your youngest finally starting preschool is not unlike being a Senior in high school, feeling obligated to tell everyone your intended major and career goals. How will you contribute to the world? How will you justify your existence?
Truth be told? I want to do a lot. I want to be a writer. I miss earning money. I want to become myself. I feel like "myself" has been on PAUSE for the past five years.
My hands are still trembling as I click the lock-button on my van-key. I don't take it as a sign to slow down at all. Nope, nope, nope, this is no time to breathe. I am 35 and I can be so productive today. I'm finally on PLAY and I can feel worthwhile. Maybe I can even FAST-FORWARD.
As I charge through the parking lot toward the carts with my trembling hands and racing heart, I trip on a bump in the pavement and lurch forward. One of those big ole' classic, slapstick trips. The contents of my handbag spill out onto the busy parking lot and I kneel down to collect all the bits, my scalp tingling with the leftover adrenaline from catching my fall.
I get back up, blink through a head rush, steady my hands on a shopping cart and then I see her, walking across the parking lot.
I finally stop and breathe.
She is a woman like me with a messy brown ponytail and two wee-ones by her side. My expert eye automatically assesses her children's ages: small toddler in an umbrella stroller wearing real shoes… probably a solid two. Small boy with dirty knees gripping a matchbox car…probably early four. The woman steers the stroller as Early 4 tugs her shirt.
I recognize her as "my people," though she looks right through me.
Then it hits me. That used to be me. It hadn't occurred to me till just now. I want to chase after her and tell her, "I used to be the woman with the stroller and the small boy."
I follow her into the store as I grab my groceries. I hear her speak to her children in her gentle mom-voice. I watch her fill her grocery tote dangling from the crook of her elbow. I can feel the weight of it all on my body: the shirt being tugged, the heavy tote digging a groove in the arm, the wiggly toddler in the stroller—there's always so much to hold! I know today she'll spend hours at the park or Library Story Time and the clock will seem to tick backwards. I can predict her noble patience will be depleted by dinner and she'll feel a lump in her throat from exhaustion and rage at something silly, like a bouncy-ball boinking around the kitchen while she's cooking.
As I follow her through the store, I see her at her work performing with patience and purpose. She is not on pause in my eyes. Seeing her so firmly in this life stage and in this identity…she appears productive and efficient. Essential.
Goosebumps crawl up my arm as I watch the world's most ordinary woman. That hairline crack in my heart wakes up, activates. I'm suddenly fully, total-body, 100%, in The Moment, right here at Trader Joes, alone by the avocado stand. Life is such a theater. I let out a sigh.
So here we are; a new era.
That year, I do take on a few freelance-writing jobs. I work during that four-hour stretch of "pre-school time," but I cannot finish. I work late into the night, after the kitchen is cleaned up and everyone is finally sleeping. I get fired from the freelance job and it's a huge relief. My relief disappoints me for a while before I accept it as a guidepost. I tell myself: I need to figure things out.
ooo
Now my children are nine and seven. I still spend plenty of time dragging them in and out of grocery stores, though these days they help me carry a bag or two to the car. My hands are not as full as they once were. I still grapple with my purpose. Perhaps in some ways, that grappling is part of who I am, who I always will be, reflecting, searching for meaning, and signs of growth.
But, I spent the rest of that week, with both children in school for the first time, running errands about town, alone in my peaceful minivan. I rolled down the windows, welcomed the wind on my face, and felt flooded with nostalgia. All around me, I noticed mothers getting through their day alongside their small children, too young to be in school. Those mothers were seemingly everywhere, like a seasonal bloom suddenly popping up in everyone's garden all at once. Some had tiny babies. Some had toddler-twins. They were the new wave. They held my observant attention. Only watching them did I realize how important my work had been.