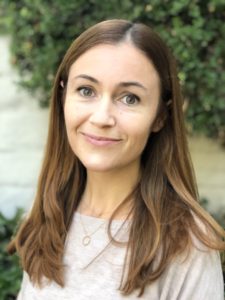 We are all a work-in-progress, capable of change at any age. I work with individuals who are: curious about making a life or career transition; needing support with parenting and family life; grappling with grief; craving accountability with goals; wanting tools for anxiety and depression; spiritual seekers; or individuals simply needing to untangle complicated feelings and talk it out. Each new day offers another opportunity to become who we want to be. You don't have to do it alone. Therapy can help with this process.
Using a strengths-based approach and zero judgment, I bring warmth and positivity to my work with individuals at every lifestage. I have special experience helping caregivers, college students, teenagers, serious athletes, retirees, and creative people navigate the unique challenges that come their way. I welcome people from all backgrounds. 
Therapy is a rare moment in your week just for you to get to know yourself better, build on your strengths, and work with a skilled and compassionate teammate who can help you bloom where you are planted.